SMARTWATCH BATTERY LIFE COMPARISONS
The most common question that is asked about smart watches is how long are the battery lives.  That question is quite difficult to answer as it really depends on what you're planning on doing with your smart watch.  The battery life on each smart watch totally depends on the quality of the watch and what is done with it.  Also, are you going be using it as a smart phone with a sim card, bluetooth tethering or simply as a watch or fitness tracker.  All these factors will determine the battery life on each unit.
WE WILL BE DOING THE BATTERY TESTS ON THE FOLLOWING WATCHES FOR SMARTWATCH BATTERY LIFE COMPARISONS:
TICWATCH 2 
LEMFO LE S1Z
ZEBLAZE THOR
MICROWEAR H2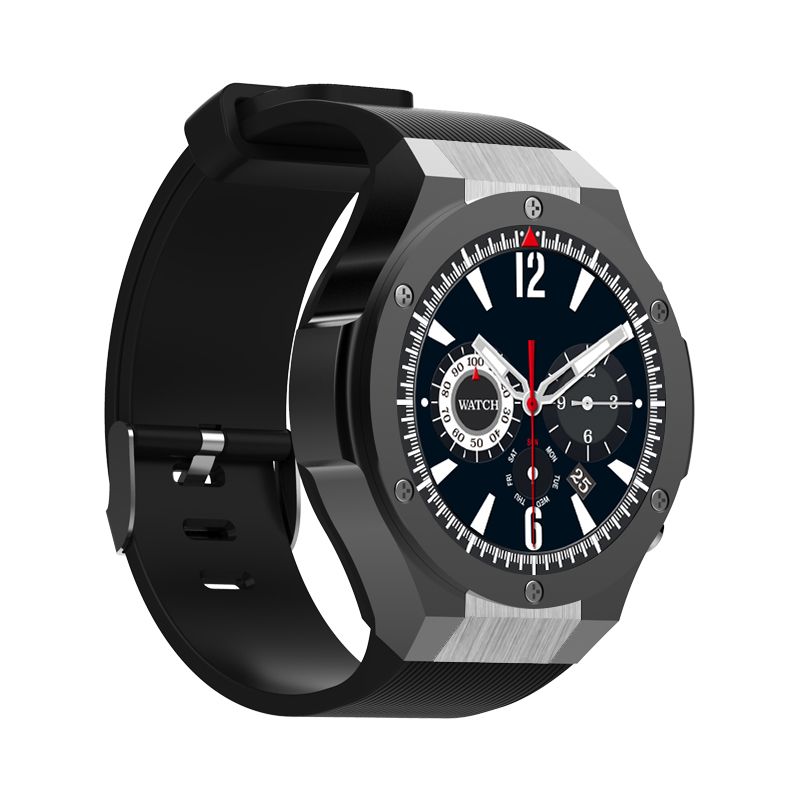 MICROWEAR H1
I4 AIR
LEMFO LES2
DIGGRO D101
DM98
TEST 1
30 MINUTE SCREEN LIFE BATTERY TEST
So we purchased all the above watches and performed the following test.  All these watches have different battery sizes ranging from 300 milliamps to 900 milliamps.  The first test was done to determine the screen time of all the above watches.  The screens were left on for 30 minutes and in the below picture you can see the results:
Below are all the results from the first test for Smartwatch Battery Life Comparison:
Zeblaze Thor dropped only 10% battery life which translates to around 5 hours of on-screen time.
Ticwatch dropped 3%.
LEMFO dropped 17%.
Microwear H2 dropped 12%.
Microwear H1 dropped 22%.
I4 Air dropped dropped 25%.
LEMFO Les2 dropped 20%.
Diggro D101  dropped 24%.
DM98 dropped 18%.
We were very impressed that the Ticwatch 2 only used 3%, this is a very good result.  This shows how times have changed and battery technology has improved.
TEST 2
10 MINUTE GAME BATTERY LIFE TEST
In this test we let the watches run for a 10 minutes while having a game running on it.
The results of the test are belowfor the Smartwatch Battery Life Comparison:
Tickwatch 2 had still used the least amount of time ending on an impressive 95%.  The watch had run for a 30 minute screen test and a 10 minute game test and only dropped 5%.
Lemfo Les1 dropped another 15% in the 10 minute test.
Zeblaze Thor dropped another 15%.
Microwear H2 dropped 8%.
Microwear H1 dropped a wopping 21%.
i4 Air dropped dropped 19%.
Lemfo Les2 dropped 19%.
Digro D101 dropped 17%.
DM98 dropped 10%.
So far the overall leader is the Ticwatch losing only 5% and the Microwear H1 falling behind losing 43% after 40 minutes of use.  Anything above 70% so far is considered very good.
TEST 3
3 MINUTE YOUTUBE VIDEO TEST
The results of the test are below for the Smartwatch Battery Life Comparison:
Tickwatch 2 still over performing by losing ONLY 1% 🙂
Lemfo Les1 dropped 7%.
Zeblaze Thor dropped 9%.
Microwear H2 dropped 7%.
Microwear H1 dropped 7%.
i4 Air dropped dropped 7%.
Lemfo Les2 dropped 13%.
Digro D101 dropped 9%.
DM98 dropped 1%.
So as you can see the Tickwatch did very well.  The Lemfo struggled after the 3 minute Youtube video by dropping a massive 13% in 3 minutes.  The microwave H2 has a 400 milliamp battery and had done better than the DM98 which has a 900 milliamp battery.  These tests will give you a good idea of what to expect in terms of battery life.  If you're thinking of using one of these smartwatches as a standalone phone with a SIM card you can still use this as a guide.  The Tickwatch 2 does not play games or YouTube but I still included it in these tests as it is on of my favourite.  The screen always stayed on, you can connect via bluetooth or you can take phone calls.  You can also receive text notifications yet the battery life lasts a very long time.
A SMARTWATCH WITH A LONG BATTERY LIFE
XIAOMI HUAMI AMAZFIT PACE
The package contains the ABS fit paste GPS running watch, the USB charging cable as well as the base and a QuickStart guide.  The watch also comeS with a one year warranty.  The watch does work with the iPhone 4s or late,it also works with Android 4.4 or above.  The instruction manual is very easy to understand and follow.  The watch comes with a base that is used to charge it and on the back of the watch there are heart rate monitor sensors and a charger port.
The glass is Corning Gorilla Glass, 320 by 300 pixels and a 11.3 inch screen.  The battery comes in only at 280 milliamps but it definitely runs hour after hour without going flat.  The battery life can last between 5-7 days, that is a really GREAT battery life for a smart watch.  And probably one of the best available at the moment.
THE STRAP
The strap is nice and comfortable and really flexible.  The bezel is also not too thick and the rubber quality is really good.  The whole strap just feels like great quality.  I can really say that I can  literally wear this watch all day long and not want to take it off.  The strap sizes can also be adjusted to fit a big or small arm.
THE APP
Simply search for the app on Play Store under Amazfit Watch, the setup and pairing process is very easy.  On the app you can check all the information from the watch like your steps, calories burnt and everything else.
Hardware
Brand: Huami
Model: Amazfit
Available Color: Black, Red
Chip: Dual core, 1.2GHz
Memory: 512MB + 4GB
Compacibility: Android 4.4, or above; IOS 7.0 or above phones with BT4.0
Waterproof rating: IP67
Functions
Health tracker: Heart rate monitor
Other functions: Call reminder, Info push, GPS+Glonass, Bluetooth music, Weather, Time, Alipay quick payment
Sensor: PPG heart rate sensor, acceleration sensor, gyroscope, geomagnetic sensor, light sensor
Motor: Support
Alert type: Vibration
Connection
Bluetooth version: V4.0BLE
WiFi: Support
Display
Screen type: 1.34 inch, capacitive
Resolution: 320*300 pixel
Operating method: Touch screen
Battery
Battery type: Lithium polymer
Battery capacity: 280mAh
Watch mode: About 11.6 days
Running mode: About 5 days
GPS+running mode: About 35 hours
Apperance
Dial material: Corning gorilla glass
Case material: Polycarbonate + Zirconia ceramics
Band width: 22 mm
Product weight: 53.7g
Package Contents
1 x Huami Amazfit Smart Watch, 1 x USB Cable, 1 x Charging Dock, 1 x User Manual
A WATCH WITH A 30 DAY BATTERY LIFE
VECTOR WATCH LUNA
It is really cool that this watch is fully compatible with the Android iOS and Windows Phone.  You are able to customise the watch by choosing between different options of colour and bands when purchasing it. The packaging comes in a really nice box, you get that impression of quality before you even open it up.  The Smart Watch is really great quality, the whole face and back is made out of metal.  Even hitting it against other objects does not show any damage.  The watch is also water resistant up to 5  atmospheres so basically it can resist water pressure over 500 kilo Pascal's or 5 times the pressure of Earth's atmosphere.  This translate to just over 40 meters of theoretical water resistance.
SPECIFICATIONS AS PER BUYOUT
30 day+ battery life; always on monochrome display; glanceable notifications, no touch screen or complicated menus, so the lens is always clean; compatible with most iOS, Android and Windows 10 smartphones

Full suite of customizable watch faces, data streams and apps. Including data streams like: weather, date, time zone, social media insights (Facebook, Instagram, Twitter) or smart apps like: remote music and camera control, news, Nest, Uber or Evernote.

Activity, calorie, distance and sleep tracking & reports; integration with Google Fit & Apple Health kit; collects GPS real time data from your phone: speed, pace and altitude.

Read all your incoming texts, emails and phone notifications at a glance; rejects or accept phone calls from your wrist; find my phone function

Crafted from solid 316L stainless steel and mineral glass, 5ATM water resistant. Black brushed case with high polished details. Adjustable solid 3-link bracelet with stainless steel butterfly closure